kicker.
Since kicker and made.by Tickaroo began working together in 2013, the number of monthly visits jumped from 38 million to 215 million – an increase of +467%! Comparable sports apps have only recorded an increase of around +135% over the same period.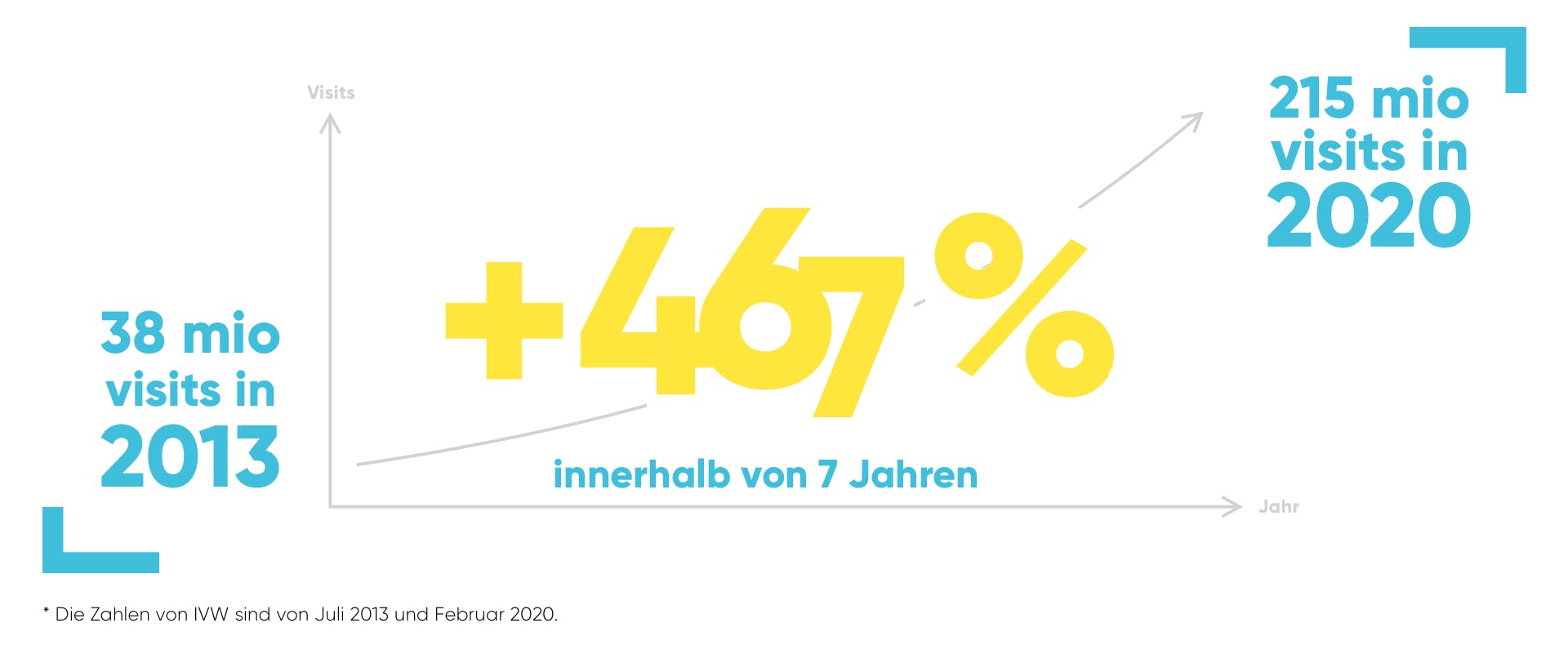 kicker is so much more than just a sports app and award-winning website – kicker is the ultimate way to consume digital sports news. Available for Android, tablets, iPhone, iPad, and Apple Watch, the kicker app is an impressive feat of development with its extremely user-friendly interface. Breaking news, player transfers, and the latest scores are quick and easy to find. Across kicker's complete digital inventory, the sports brand receives a total of 235.9 million visits and almost 2.3 billion page views per month. With every click on the website or app, made.by Tickaroo proves that digital excellence is our main goal.
kicker has always been an early adopter when it comes to using new technologies to connect with its readers. When we started our cooperation in 2013, kicker was keen to improve its digital presence, especially with regard to mobile apps. Thanks to unparalleled access to live information and strong coverage, bundled with a user-friendly app, the kicker audience is growing steadily every year with the help of made.by Tickaroo.