The in-house live content technology, Red Bull's amateur soccer platform Neymar Jr's Five and recently the clubhouse app from kicker – for nine years now, the powerhouse Tickaroo, led by CEOs Naomi Owusu and Matthew Ulbrich, has led the charge. Tickaroo's successful digital projects and numerous customers have helped to secure the annual kress pro ranking with the Regensburg-based company being named one of the best specialized agencies in the country. Just in time for the company's birthday in September and the start of its tenth year, "Digital Media Services"now has its own digital home under "made.by Tickaroo" (madeby.tickaroo.com). In particular, the collaboration with kicker (Olympia-Verlag), which began in 2013, has been a key factor in the success story. Among other projects, the kicker news app of Germany's largest sports brand continues to be made in Regensburg and the team was also involved in the conception and design of the website. Over 200 million visits per month prove the sustained growth of kicker's digital products.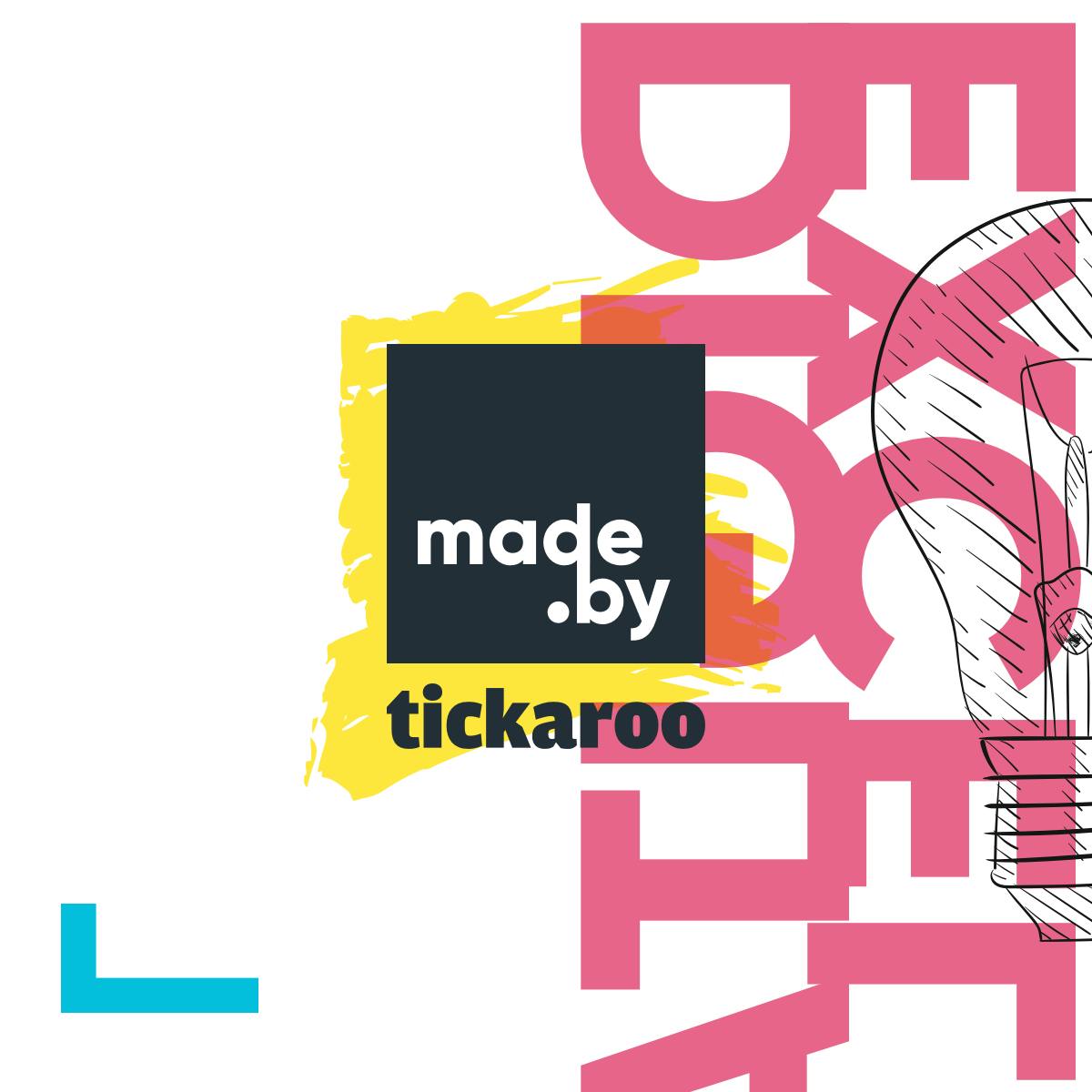 Concept, consulting and implementation – starting signal for the next B2B offensive 
Tickaroo launched onto the scene with its own liveblogs for amateur sports (Live Sports) and entered the publishing and media industry with Tickaroo Live Blog. In addition, the "Digital Media Services" division has also brought in contract projects for Red Bull, Verivox, and kicker, among others.  Whether it's a question of: greater reach; a more user-friendly interface; higher digital revenues; native apps or comprehensive software solutions, these are all integral themes of professionally-made projects. With made.by Tickaroo, the Regensburg-based company is now also expanding its portfolio: Around the pillars of consulting, concept, design and implementation, the specialist agency is increasingly focusing on integrated support for intuitive, scalable and high-performance software solutions. The team of user experience and digital excellence experts supports companies in the development of ideas, via consulting, workshops, and seminars, and continues right through to the implementation of the digital product. 
Matthew Ulbrich, CEO of "Digital Excellence" at Tickaroo sees great demand in times of brand establishment for companies and describes their own disruptive approach: "Our mission is to advise customers and to implement reliable and scalable digital products. We are convinced that an intuitive, user-centric software solution, combined with the principles of digital storytelling, strengthens the brand of our business partners. It is not enough to be the best in just a few areas, everything that is offered digitally must meet the highest of standards. Our holistic approach helps us achieve this, so that software solutions are designed and implemented in such a way that everyone can use them, from digital natives to newcomers – that's what we mean by 'Digital Excellence'. In this way, we focus on the consumer as a whole and their needs, so that brands can position themselves successfully in the long term." 
For Tickaroo, opportunities are continuing to open up to more precisely address existing and new customers – to better link the need for a liveblog with a holistic IT project – and vice versa. "We're delighted to enter our tenth year with this important strategic decision: With the separate websites we're increasing our visibility for potential partners and showcasing our strengths even more. Our approach is to launch quality digital products in the shortest possible time that offer consumers real added value, are scalable, perform well and are simply fun to use – 'Digital Products for People'. Together with B2B customers, we want to design and implement precisely these solutions so that they can best compete – nationally and internationally," says CEO Naomi Owusu, explaining the orientation and background of made.by Tickaroo. 
Launched in 2013: Cooperation with kicker shapes success story 
In 2013, kicker invested in Tickaroo and has been working closely with the development team on joint projects ever since. Tickaroo's team of experts has played a leading role in the implementation of the kicker news apps (Android, iOS, watchOS, smart TV app) as well as the design of the website. All in all, kicker's digital products in which Tickaroo is involved has generated enormous growth with roughly 215 million visits per month. 
Werner Wittman, Head of Digital Media at kicker, is also pleased about the Regensburg-based company's next step: "'Made by Tickaroo' was a seal of quality for us at kicker from the very first moment of our partnership, and we were proud to put it on the screens and home pages of our products. Time and again, Tickaroo manages to surprise us with ideas, concepts, features and user interfaces – even after almost ten years. For me, Tickaroo is synonymous for excellence and enthusiasm in the digital world. This will continue to be the case for a long time to come, and I'm convinced that the team will continue to write the success story with the new brand identity 'made.by Tickaroo'".